5 Steps to a Successful Pipedrive Implementation for Your Business
As a business owner, you understand the importance of sales for the growth and success of your organization. To manage sales effectively, you need an efficient and robust sales management system. This is where Pipedrive CRM comes into the picture. Pipedrive is a popular sales CRM that helps businesses manage their sales process efficiently. However, implementing Pipedrive successfully requires careful planning and execution. In this blog, we will discuss the five steps to a successful Pipedrive implementation for your business.
Before implementing Pipedrive, it is essential to understand your business requirements. Identify the pain points in your sales process and determine how Pipedrive can help you overcome them. Consider factors such as the number of sales reps, sales cycle, lead sources, and sales goals while assessing your business needs. Once you have a clear understanding of your requirements, you can customise Pipedrive to suit your business needs.
Book a free consultation call with Cloudify Pipedrive implementation experts, and we will help you decide at what point needs to be implemented based on your business needs. 
Must read use case: How Cloudify Automated CHS Container's Sales with Pipedrive implementation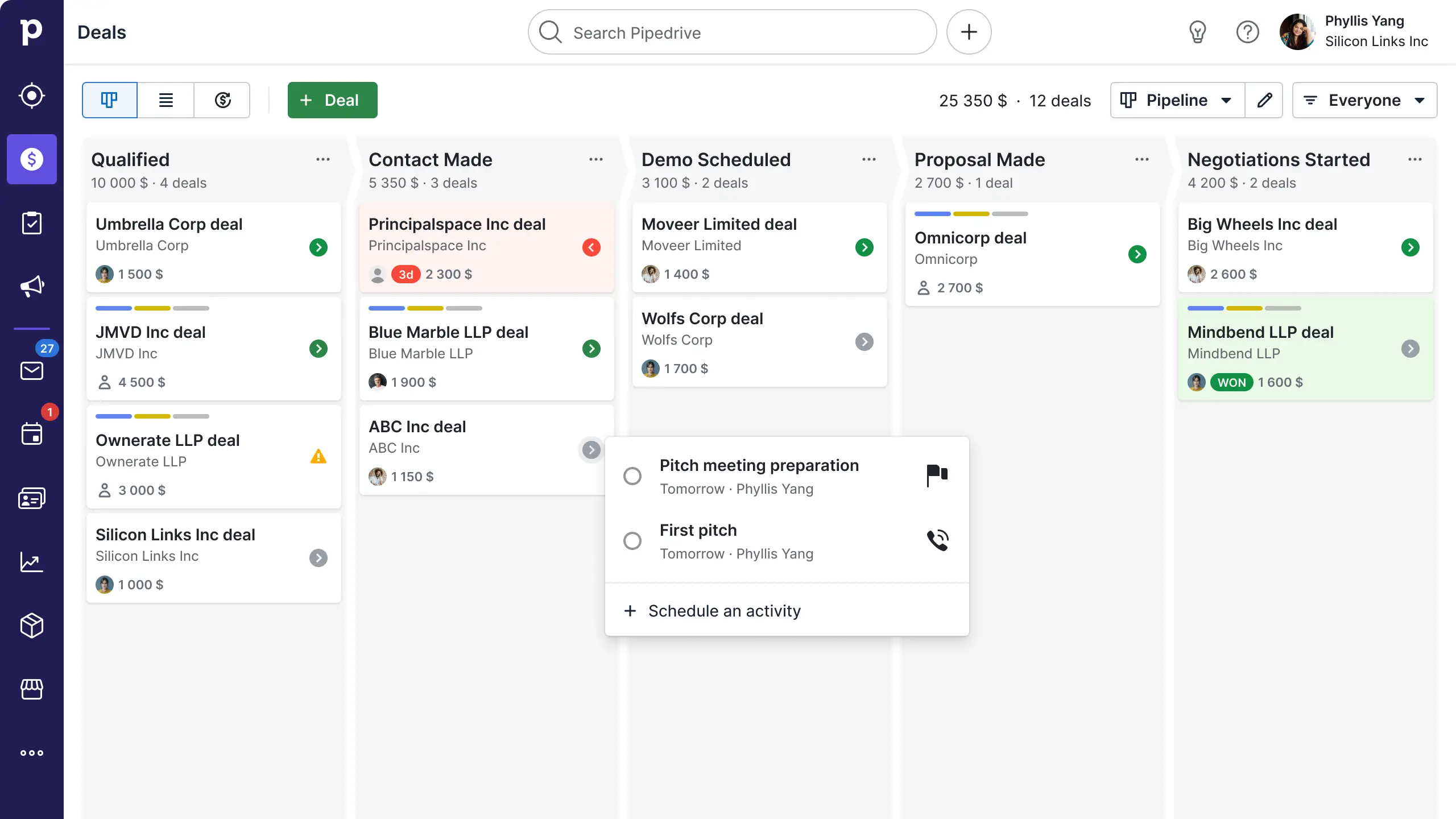 Setting up a Pipedrive account is straightforward. You need to provide basic information about your business, such as company name, industry, and location. Once your account is set up, you can start customising it based on your business needs. You can create custom fields to capture the data relevant to your business, such as lead source, product interest, and deal size. You can also configure your sales pipeline stages to match your sales process.
If you have an existing sales database, you can import it into Pipedrive. Pipedrive supports CSV, Excel, and Google Sheets formats for data import. You can import your contacts, leads, deals, and activities into Pipedrive. Once you have imported your data, you can clean and categorise it to ensure accuracy and completeness.
Your Pipedrive implementation will be successful only if your sales team is comfortable using it. Provide comprehensive training to your sales reps to ensure they understand how to use Pipedrive effectively. Train them on the different features of Pipedrive, such as creating and managing deals, setting up activities, and tracking leads. Encourage them to use Pipedrive regularly and provide them with feedback on how they can improve their sales performance using the CRM.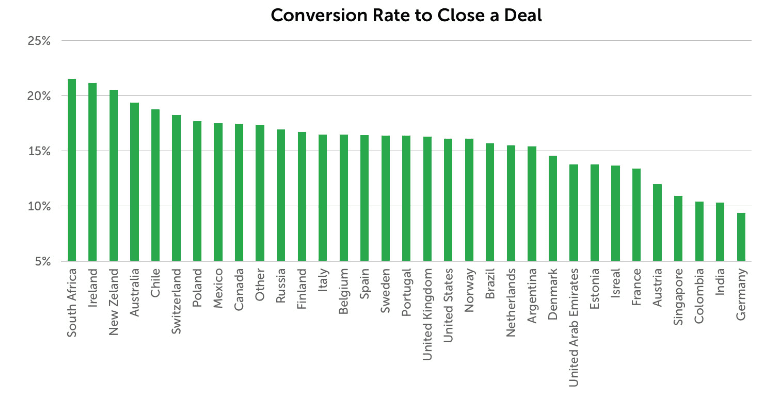 Source: Pipedrive's global sales performance review
Once your team starts using Pipedrive, monitor your sales performance regularly. It helps saving you time. Use Pipedrive's advanced reporting and analytics features to track your progress and identify areas for improvement. Monitor your sales pipeline velocity, conversion rates, and deal flow to understand how Pipedrive is helping you achieve your sales goals. Based on your performance, optimise your sales process by tweaking your pipeline stages, setting up new activity types, or adding custom fields.
In conclusion, implementing Pipedrive can help you streamline your sales process and improve your sales performance. By following these five steps, you can ensure a successful Pipedrive implementation for your business. Identify your business needs, set up your Pipedrive account, import your data, train your team, and monitor and optimise your performance to achieve sales success with Pipedrive.

Social media manager
Meet Natalie , an experienced social media manager specializing in business automation.
Expertise
Business automation
AI