Project Overview
The Knowledge Gate Group stands at the forefront of innovative strides in the life sciences sector. Its business model, structured around creating vital connections between innovators and authoritative figures in the life sciences arena, is geared towards nurturing groundbreaking advancements. However, a roadblock that was impeding their progress was an inefficient and manual system for deal management and related financial processes. They required a streamlined method to seamlessly transition from deal closure to invoice generation and tracking.
The Challenge
What did Knowledge Gate needed help with?
Their primary obstacle was an arduous manual system for managing their business deals through HubSpot and accompanying financial documents via e-conomic. The system lacked efficiency, requiring a lot of time and effort to transition a deal from 'won' to creating the associated invoice, and finally, to monitor the invoice status. The manual nature of the process also left room for errors, leading to inaccuracies. Furthermore, synchronizing data between HubSpot and e-conomic proved to be a significant challenge, leading to inconsistencies and tracking issues.
The Solution
How did we approach it?
To eliminate these bottlenecks, we zeroed in on two pivotal workflows: 'Draft Invoice' and 'Invoice Status', and automated them:
Draft Invoice: We introduced a system where a change in deal status in HubSpot (to 'closed/won') automatically initiated a series of actions. These included extracting the deal's information from HubSpot, locating or creating the customer and product data in e-conomic, and generating a draft invoice in e-conomic. The deal status was then updated to 'draft' in HubSpot, the invoice generated in e-conomic, and the invoice PDF uploaded back into HubSpot.
Invoice Status: An additional system was engineered to automatically fetch the invoice from e-conomic, verify its status, and reflect this status in the associated deal in HubSpot.
Automations delivered - SaaS apps that helped Knowledge Gate grow:
HubSpot - HubSpot was used to create deals and based on the deal stage further action was performed.

e-conomic - The accounting automation software was integrated to generate invoices and draft orders.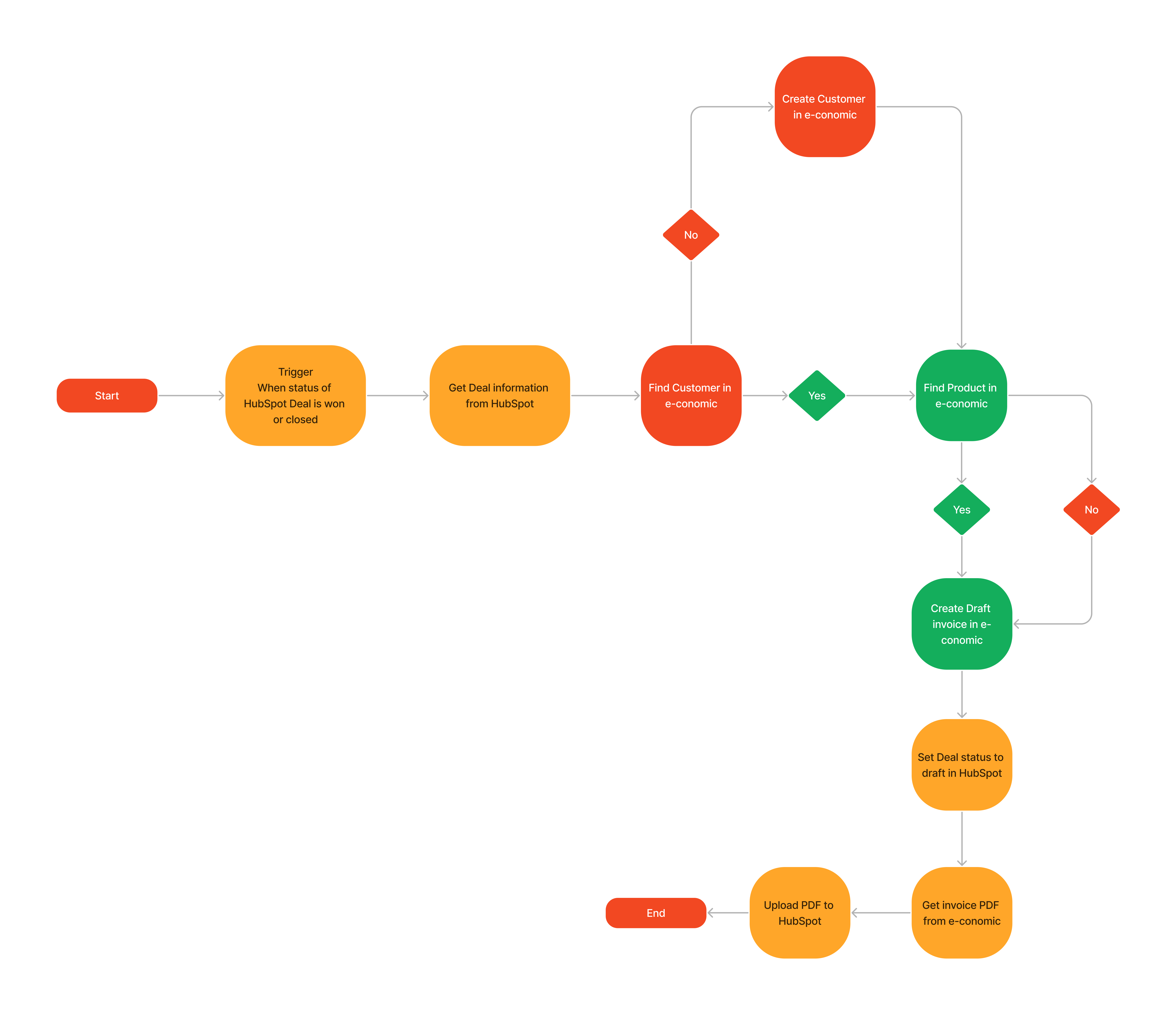 The Results
The repercussions of this automated strategy were game-changing for Knowledge Gate. The smooth interaction between HubSpot and e-conomic removed the need for manual data entry, drastically reduced errors, and expedited processes. The result was a notable enhancement in operational efficiency and accuracy in financial tracking.
Moreover, the Knowledge Gate team was able to redirect their energy towards their fundamental goal of facilitating beneficial connections in the life sciences sector. This strategic solution led to an upsurge in productivity, fiscal accuracy, and customer satisfaction, fostering Knowledge Gate's growth and influence in their sector.
Why Cloudify become the perfect choice for Knowledge Gate?
Let's explore the reasons:
Strong Partnerships: Our partnership with e-conomic provided Knowledge Gate with a comprehensive solution for managing their accounting process. Being HubSpot gold partners, we got access to updated features of the app, which helped them manage their marketing, sales, and customer service processes. This also means that customers can rely on Cloudify for any technical support or troubleshooting needs they may have related to HubSpot.
Automation Experts: Our team comprises skilled automation experts who go beyond app implementation. We excel in integrating systems and orchestrating related automation processes. This expertise ensures a comprehensive approach to streamlining operations and maximising efficiency.
Process Consultants: At Cloudify, we are more than just an automation provider. We serve as your trusted process consultants, guiding businesses towards holistic growth. By leveraging smarter workflows and intelligent processes, we help optimise operations, enhance sales performance, and drive revenue growth.
Diverse Offerings: Our range of offerings includes digital analysis, SaaS implementation, and automation solutions. This comprehensive suite of services enables us to address various aspects of your business requirements and support your growth journey effectively.
Marketplace by Cloudify: As part of our commitment to delivering value, we have curated our own marketplace featuring a wide range of apps with predefined workflows. This marketplace serves as a valuable resource for businesses seeking ready-to-use solutions and accelerating their automation initiatives.
Customisation Capabilities: We understand that every business is unique, and their automation needs may vary. Cloudify excels in providing customised solutions tailored to fit both simple and complex automation requirements. Our ability to adapt to your specific needs ensures that you receive an automation solution that perfectly aligns with your business goals.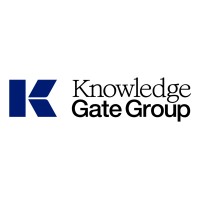 About Knowledge Gate
Headquarters
Copenhagen, Denmark
Industry
AI
Products and services
Provide interactive platforms to businesses to connect
Website: https://knowledgegategroup.com/
You may also like these use cases