Project Overview
Talents Unlimited, a prestigious testing house offering psychometric tests for businesses and public sector organisations, approached Cloudify seeking improvements in their existing workflow. The key applications involved in their process included Pipedrive, a CRM tool, and e-conomic, accounting software for managing invoices. In a strategic initiative aimed at optimising and streamlining operations, Talents-Unlimited recognised the necessity of leveraging modern automation tools. With Cloudify's expertise, the company embarked on a path to enhance its business processes through integration of Pipedrive and e-conomic.
The Challenge
What did Talents Unlimited needed help with?
Talents Unlimited was facing inefficiencies in their invoicing process. Upon winning a deal in Pipedrive, they were manually transferring data to e-conomic to create a draft invoice. This manual process was time-consuming and prone to errors. The challenge was to automate the process of creating draft invoices in e-conomic whenever a deal was won in Pipedrive.
The Solution
How did we approach it?
Leveraging our expertise in process consultancy at Cloudify, we crafted an automation workflow for Talents Unlimited. The workflow triggers when deal details from Pipedrive come to a specific endpoint, which checks the deal's status and timestamps. If the deal is won and the timestamps match the conditions, the data is passed to our main workflow.
The solution worked by gathering deal specifics from Pipedrive, which was integrated with Lighthouse, a process monitoring tool developed by Cloudify. Using the information we gathered, we searched for contacts and products. If they were not found in e-conomic, we created one. The workflow concluded by creating a draft invoice in e-conomic using these details.
This way, every successful deal in Pipedrive triggered the creation of a draft invoice in e-conomic, bridging the gap between sales and finance without the need for manual intervention.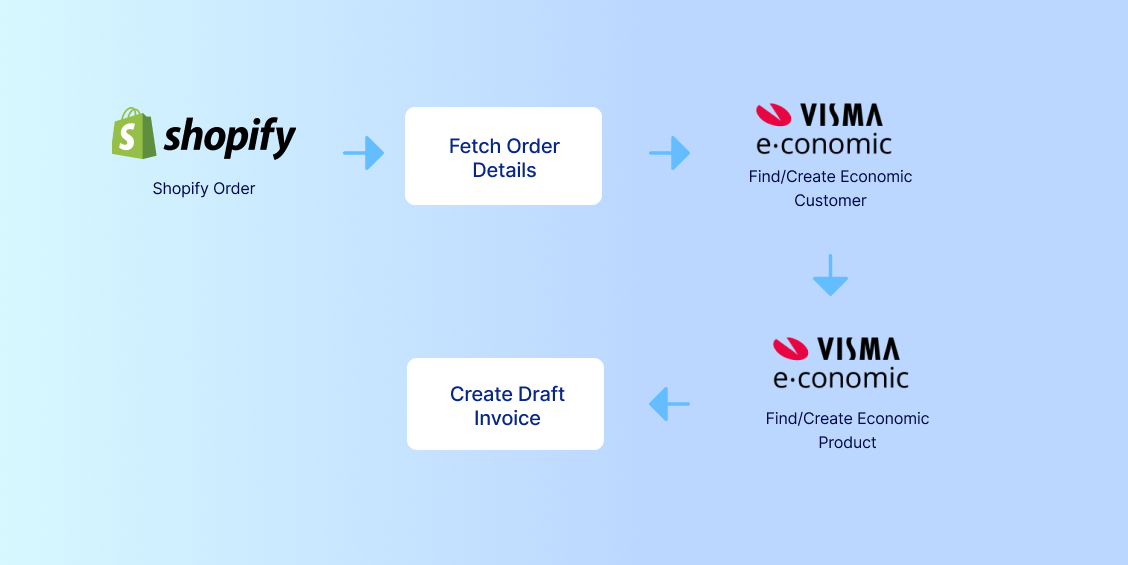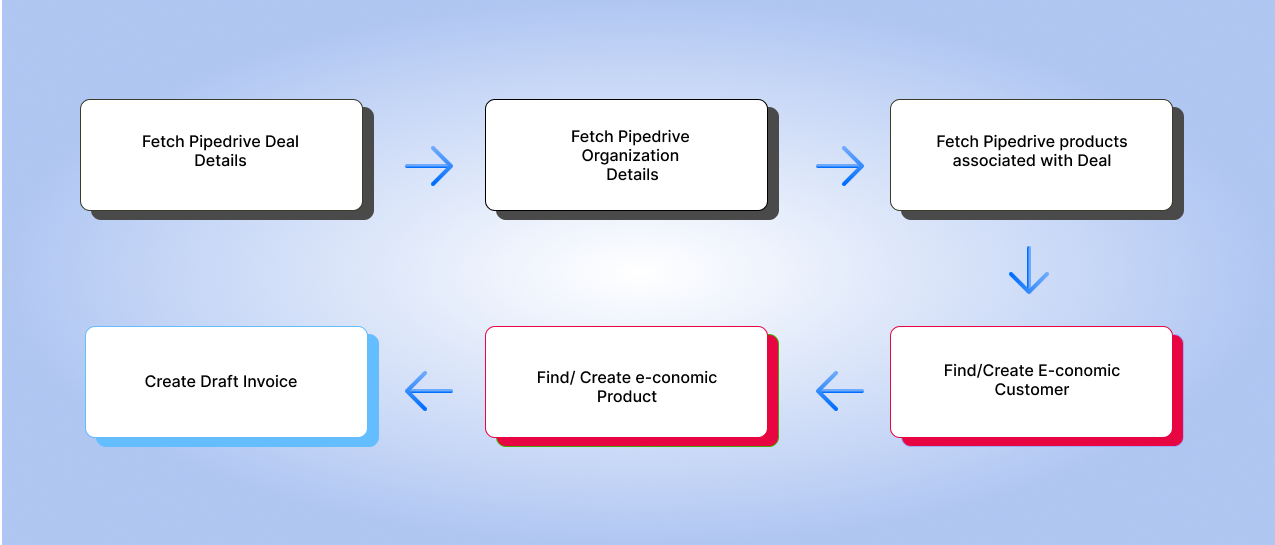 Automations delivered - SaaS apps that helped Talents Unlimited grow:
Pipedrive: Pipedrive's major contribution to this automation was its ability to effectively manage sales leads.
e-conomic: The accounting app was integrated to generate invoices and automate invoicing.
The Results
Our solution dramatically improved the efficiency and accuracy of Talents Unlimited's invoicing process. Cloudify played an instrumental role in integrating e-conomic and Pipedrive for Talents-Unlimited. This enabled an automated flow of data between the two apps. The integration meant that every time a new deal was won in Pipedrive, tasks such as creating a new customer, product, or invoice in e-conomic were automatically initiated.
This integration benefited Talents-Unlimited in several ways:
Efficient Customer Relationship Management: With Pipedrive's data synchronisation with e-conomic, the process of managing customer relationships were enhanced.
Streamlined Accounting: e-conomic enabled faster bank reconciliation and effective management of financial data.
Automation of Invoices: The finance team was able to approve invoices within the accounting app, further automating the process.
The automated workflow has eliminated the need for manual data entry, thereby reducing human errors and freeing up valuable time for the staff. The streamlined workflow has also improved the speed and accuracy of invoice generation, enhancing the financial management and overall productivity of Talents Unlimited.
Why Cloudify becomes the perfect choice for Talents Unlimited?
Let's explore the reason:
Strong partnerships: Cloudify's expertise in integrating Pipedrive and e-conomic apps greatly contributed to Talents-Unlimited's operational efficiency, emphasising the transformative potential of automation for businesses.
Automation Experts: Our team comprises skilled automation experts who go beyond app implementation. We excel in integrating systems and orchestrating related automation processes. This expertise ensures a comprehensive approach to streamlining operations and maximising efficiency.
Process Consultants: At Cloudify, we are more than just an automation provider. We serve as your trusted process consultants, guiding businesses towards holistic growth. By leveraging smarter workflows and intelligent processes, we help optimise operations, enhance sales performance, and drive revenue growth.
Diverse Offerings: Our range of offerings includes digital analysis, SaaS implementation, and automation solutions. This comprehensive suite of services enables us to address various aspects of your business requirements and support your growth journey effectively.
Marketplace by Cloudify: As part of our commitment to delivering value, we have curated our own marketplace featuring a wide range of apps with predefined workflows. This marketplace serves as a valuable resource for businesses seeking ready-to-use solutions and accelerating their automation initiatives.
Customisation Capabilities: We understand that every business is unique, and their automation needs may vary. Cloudify excels in providing customised solutions tailored to fit both simple and complex automation requirements. Our ability to adapt to your specific needs ensures that you receive an automation solution that perfectly aligns with your business goals.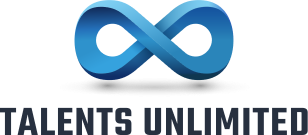 About Talents Unlimited
Headquarters
Denmark
Industry
Talent acquisition
Products and services
Talent acquisition assistance to companies
Website: https://talents-unlimited.dk/en/](https://talents-unlimited.dk/en/)
You may also like these use cases